Jean Philip French Flatware
Jean Philip high quality French flatware in stainless steel and silver plate. Hand finished and still made in the traditional manner by Jean Philip of Thiers. The flatware designs are classic but with adaptations such as the understated gold highlights. Most patterns can be customized or personalized. All Jean Philip silver plate flatware is French Quality Number 1 and contains the Goldsmiths square hallmark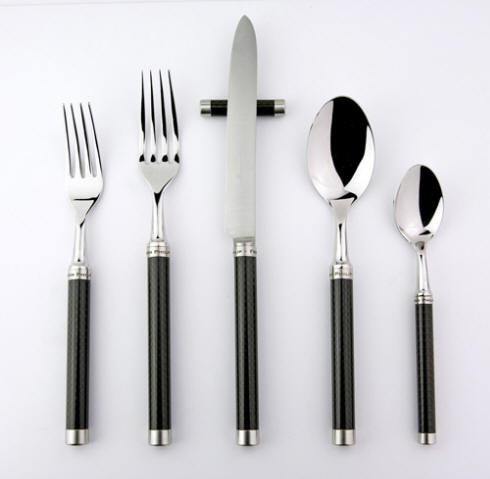 1924, classic French flatware by Jean Philip
View our superb range of Steak Knives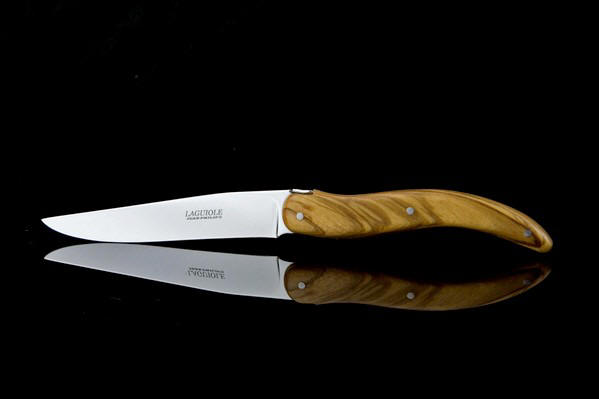 As well as the classic French flatware patterns we now have an extensive range of steak knives from Jean Philip. Thiers is the established area for the manufacture of the classic Laguiole knives. Alongside the two Laguiole steak knives we offer steak knives in most of the classic patterns.
Jean Philip
Jean Philip has been manufacturing flatware or cutlery since 1924 in the small village of Palladuc near Thiers. Thiers is the center of the French flatware industry. The flatware is still made in the traditional way with the final polishing process completed by hand. All the manufacturing tools are preserved so that any of the patterns can be created at any time.
The driving objective of Jean Philip is to provide a high quality product for the customer to enjoy and use. All the collections are either stainless or silver plated steel and are manufactured from high quality 18/10 steel ensuring superior rigidity, excellent silver adhesion which in turn allows impeccable polishing and finish. All the silver plated flatware is to French Quality no. 1 and is hallmarked.
Jean Philip in conjunction with R. Chazeau, a small local Thiers company, a superb collection of steak knives in natural and exotic woods. There are the famous Laguoile steak knives and the Thiers steak knife, made by hand in the heart of France. Additionally most of the Jean Philip range have matching steak knives.