Valpeltro is a craft-based company situated in the Province of Brescia making fine Italian pewter. Founded in 1973 by Lorenzo Artale creating reproductions of traditional pewter designs. Valpeltro offer a traditional European style married with Italian design creativity.
Each piece of pewter is cast metal rather than pressed, and is then polished and antiqued by hand, creating the classic pewter finish.The small irregularities and size differences in Valpeltro's flatware are a sign of the craft nature of its products which are still made using ancient techniques.
We offer in most patterns the full range of Valpeltro pewter serving sets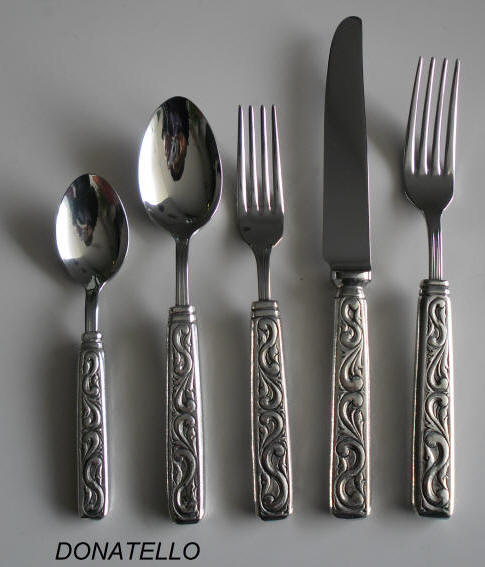 Flatware by Valpeltro, stunning Donatello
Valpeltro pewter is composed of 95% tin, with 5% combination of copper and antimony added to strengthen it. Pewter has a low melting point and relative softness creating an ideal material for craftsmen to work with, enabling products of beauty and character in a variety of finishes and forms.