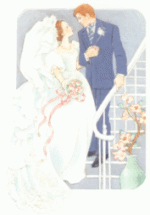 View all our articles from how to keep your silver clean to how porcelain is made
4 good reasons to buy from Elegance2003:-
| | |
| --- | --- |
| * | To us, you come first...always! We own and run the company ourselves. You deal directly with us - no intermediaries. We firmly believe that we can only be successful if our customers are completely satisfied. |
| | |
| * | Everything you buy from us is fully protected by our money back guarantee. All we would ask is that if you are not sure of a pattern or color then order a small amount (5 piece setting) rather than a full service. |
| | |
| * | We firmly believe that the products we sell are of the highest quality from small manufacturers made in the country of origin using traditional skills. We support this with our money back guarantee. |
| | |
| * | Very early on we decided that credit card information processing must be an absolute priority and we use a specialist third party company Sagepay to manage securely the whole process. |

J. Seignolles Limoges Dinnerware
Limoges dinnerware - Jammet Seignolles is one of the most prestigious and established names in Limoges Porcelain. We have four J. Seignolles collections -
Freedom of Color, Informal Dining, Classic and Prestige

.

Fine Limoges Porcelain Dinnerware, all patterns decorated by hand in the Seignolles Limoges factory.
See the four Seignolles Limoges Dinnerware collections below:-
Prestige Range - Hand decorated and hand polished by Jammet Seignolles craftsmen to rich perfection using the finest materials, the Prestige range represents the very best in Limoges dinnerware made from the finest porcelain - choose from Agueyssac, Azay, Balmoral, Brunelleschi, Byzance, Cape Cod, Chantilly, Ormuz Blanc, Ormuz Black, Villardiere, Petrouchka, Sangallo, VillaToscana, Villandry and Villardiere

Classic Range - where the traditional designs and renowned skills of Jammet-Seignolles marry to offer you the very best in Limoges Porcelain Dinnerware - choose from Ambassade, Arborescence, Bagatelle, Caltani, Carnavalet, Diamant, Madison, Marienbad, Orientale, Orleans , Oslo, Pleyel, Renaissance, St Germain, Vincennes, Zenith

Informal Dining - a small collection by J. Seignolles of hand painted Limoges dinnerware in porcelain which will suit both informal and formal entertaining - choose from Alaska, Cosenza Black, Ecume, Jardin d'Orient,

Lune de Miel, Orvieto, Pontresina, Rondo, Tentation (metallic and color)

Freedom of Color - Full of zest, full of color, these exciting hand painted ranges by J. Seignolles will bring sparkle and joie de vive into your life - this is exuberant Limoges dinnerware - choose from , Carre d'As, Cocktail, Coco, Concerto, Confettis, Ladybird, Nuage, Poudre D'or, Recital, and Swing
There are a great many J. Seignolles patterns not shown on the site, just contact Customer Service for availability and a quote
Patterns - Babylone, Bande au Marli, Barcelone, Brantome, Chicago, Colisee, Country, Desir, Diplomate, Eclipse, Giverny, Josephine, Luxembourg, Meridien, Montreux, Nouans, Passy, Provence, Rimini, Thior, (and many more)
Additionally there is limited availability of the following patterns:-
Amalfi, Chevreuse, Contradiction, Daphne, Elysee, Equator, Everglades, Fonte-Romeu, Ikebana, Lagune, Les Angles, Lyon, Madrid, Mareuil, Massaba, Meribel, Montrollet, Montsegur, Montreuil, Mysore, Neuilly (blue and purple), Oxalis, Palatino, Pivoines, Prelude, Primavera, Rochebrune, Royal, Saumur, Senteurs, Trianon, Trocadero, Usse, Val d Isere, Val Thorens, Verbier




is secured by

Link Partners
Purchase 24 hours a day, 7 days a week, 365 days a year
J. Seignolles Limoges Dinnerware
Jammet-Seignolles is one of the oldest established porcelain manufacturers in Limoges. J. Seignolles was established in 1825 and still uses the traditional skills to produce both the classic designs of yesterday and the modern and vibrant designs of today. The company recently provided the entire 3000 piece dinnerware service for the marriage of the crown prince of Spain, Felipe de Bourbon.
A message from the manufacturer - "The J. Seignolles Porcelain Manufactory places at your disposal its extensive expertise in the production of Limoges porcelain. The purest white china is manufactured and carefully selected. Yarn applicators, painters, and glazers, all of them perfectionists who love their craft and ensure that the traditions are upheld, execute the decoration from the plainest to the most complicated, from the most restrained to the most exuberant, to dress your table for every day or for the pleasure of your guests. The quality of our products and our extensive skills have been recognized all over the world and we are proud to be able to communicate, preserve and keep alive the uniqueness and the prestige of Porcelaine de Limoges".
Copyright © 2003-2016 - Elegance2003 Ltd
Robert Haviland & C. Parlon dinnerware, J. Seignolles dinnerware, Jean Philip French flatware, Broadway silverware, Montbronn crystal, Robbe and Berking silverware
All rights reserved.