Sangallo luxury dinnerware by J. Seignolles
Prestige Range Sangallo by Jammet Seignolles - Antonio da Sangallo was born in Florence in 1483 he joined the family design, engineering and sculpture business. In 1503 he accompanied Giuliano to Rome where he enjoyed the patronage of several popes. Sangallo succeeded Raphael as master of works on St. Peter's Basilica in 1520.
Rich, opulent, sumptuous, luxury dinnerware - these patterns are evocative of the luxury of the Byzantine era. Gilding, 'incrustation' is Limoges greatest strength, high concentrations of gold and traditional hand polishing give the work an unmatched depth and clarity that is second to none.
Scroll down for Sangallo Price list and to purchase -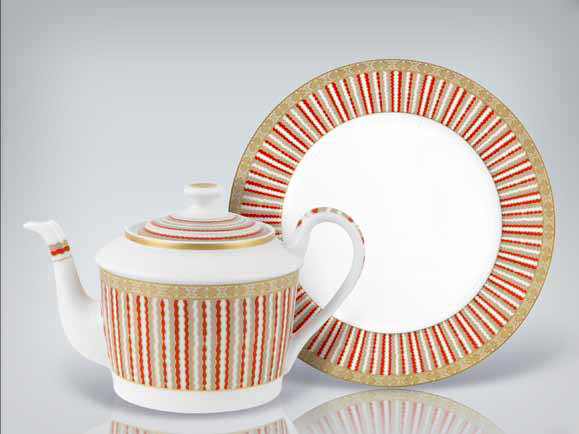 Sangallo