Fine French crystal stemware by Cristallerie de Montbronn
Cristallerie de Montbronn, established in the heart of the traditional crystal making industry in France since 1930 produces some of the most beautiful crystal in the world using the traditional methods of hand cutting to bring you the finest in classic French designs. Only the highest quality lead crystal, 24%, is used which provides an unmatched purity and brilliance.
The cased crystal is available in dark red, pink, navy blue, sky blue, dark green, pastel green, amber, and amethyst with gold or platinum highlights, and the clear crystal with gold motifs and rims.
Whilst the Cristallerie de Montbronn features designs rich in history and style inspired by the time-honored traditions of French crystal making it has also worked with designer Kim-Ho to create new forms embracing a simple elegance. Cristallerie de Montbronn is a high quality top of the range lead crystal stemware which will bring to your table a unique elegance and style.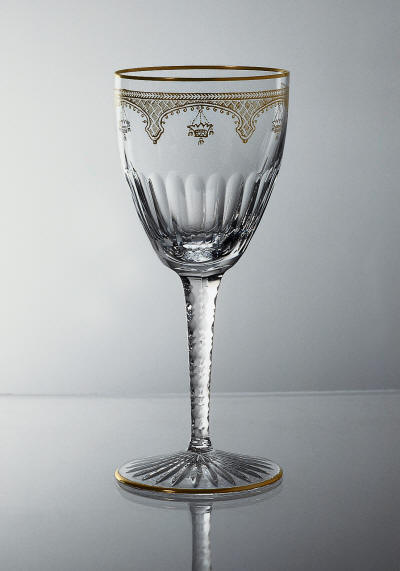 The Cristallerie de Montbronn have recently received one of the top awards in France - "The Enterprise du Patrimoine Vivant" or in English "Company of Living Heritage".

This is an award for companies of a long tradition and history, and recognizes their outstanding knowledge and skills. Only one other crystal company, Baccarat, has received this award, and currently only 40 other companies in total.




is secured by

Link Partners
Purchase 24 hours a day, 7 days a week, 365 days a year