Cristallerie de Montbronn
French glassware in clear crystal, Operrette, hand cut 24% lead crystal, etched in 24ct gold. An arched gold outline highlights the beauty of the restrained lines of Operetta.
Available in water goblet, red wine glasses, white wine glasses, champagne flutes, high-ball tumblers, old fashioned tumblers, brandy inhalers or glasses, double old fashion, water pitchers, wine decanters, whisky decanter.
Scroll down for Operette price list and to purchase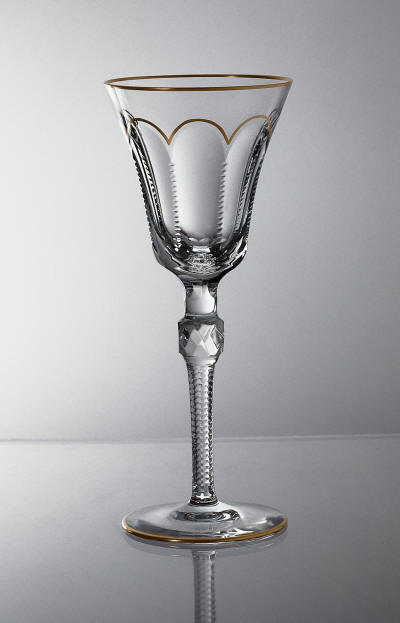 Operetta crystal wine glasses