Cristallerie de Montbronn - Butterfly
Butterfly patten stemware by Cristallerie de Montbronn, hand cut 24% lead crystal with a full range of crystal glasses. An exquisite and delicate butterfly pattern in a full range of stemware. Hand cut and mouth blown this will be a superb accessory to your table.
Available in water goblets, red wine glasses, white wine glasses, champagne flutes, high-ball tumblers, old fashioned tumblers, brandy glasses, double old fashion glasses, and vodka shots.
Scroll down to see full Butterfly price list and to purchase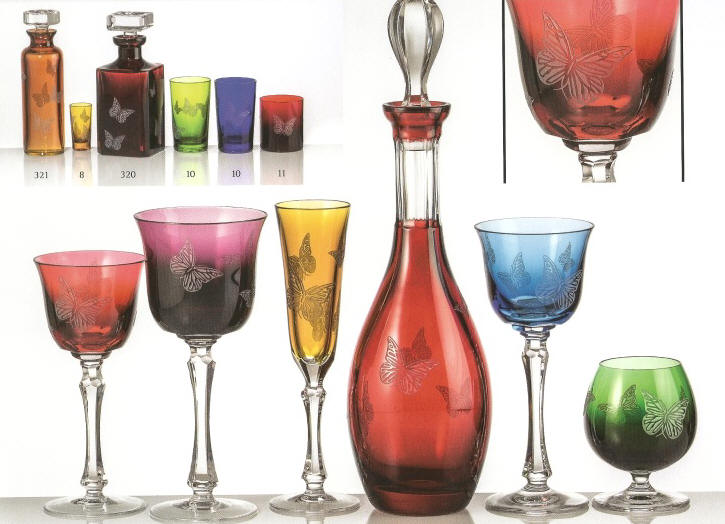 Butterfly crystal inlaid with butterfly motif (same shape and design in clear)