Cristallerie de Montbronn
Gold incrusted rim, Spiccato by Cristallerie de Montbronn, hand cut 24% lead crystal, etched in 24ct gold, with a thin band of platinum between the gold bands, available in a full range of crystal glasses and decanters. This thick and luxurious gold incrusted rim married with superb handcut crystal by Montbronn will be a superb complement to our Haviland Parlon Recamier range and the Jammet Seignolles Prestige collection.
Available in red wine glasses, white wine glasses, champagne flutes, high-ball tumblers, old fashioned tumblers, brandy inhalers or glasses, double old fashion, water pitchers, wine decanters, whisky decanter.
Scroll down for Spiccato price list and to purchase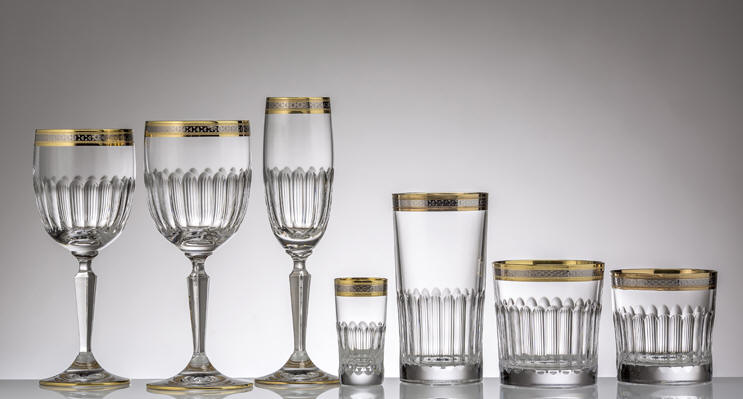 Spiccato crystal wine collection with thick gold rim
Copyright © 2003-2016
Elegance2003 for Cristallerie de Montbronn for fine French crystal stemware
All rights reserved.