Cristallerie de Montbronn
Gold stemware, Arpege by Cristallerie de Montbronn hand cut 24% lead crystal, engraved in 24ct gold. Delicate arched pattern with gold rims and gold band on foot and a subtle hand cut design to the lower glass. Restrained but the perfect table setting.
Available in water goblets, red wine glasses, white wine glasses, champagne flutes, high-ball tumblers, old fashioned tumblers, brandy inhalers or glasses, double old fashion, water pitchers, wine decanters, whisky decanter. Also available in colored crystal.
< Scroll down for full Arpege price list and to purchase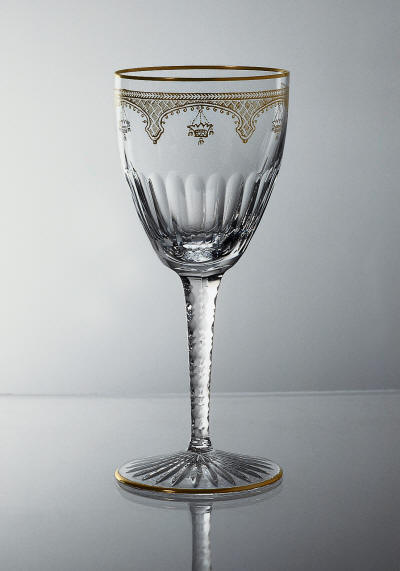 Arpege crystal wine glasses inlaid with gold motif