Gold and Platinum dinnerware, Carnavalet by J. Seignolles
Superb dinnerware decorated in gold and platinum, typical Limoges porcelain dinnerware
Classic - Carnavalet - A very elegant classic Limoges gold and platinum dinnerware set with a detailed platinum relief motif, enveloped by two rope relief mat gold borders. This is typical Limoges design requiring top craftsmanship but at a very accessible price. Shape is Limoges (can cup).
Scroll down f
or Price list and to purchase Carnavalet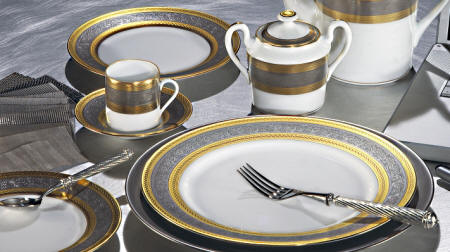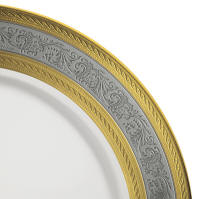 Copyright © 2003-2016 - Elegance2003 Ltd
Elegance2003 for J. Seignolles Limoges Porcelain Gold and Platinum Dinnerware
All rights reserved.