French Dinnerware, Bagatelle by J. Seignolles
Classic - Bagatelle - A delicate wreath pattern on the shoulder of the plates and within the broad color band of the service. This French dinnerware pattern is enveloped by a narrow inner and a broader outer edge in either matt gold or platinum. The pattern shape is Limoges (can cup).
Scroll down for Bagatelle Color Prices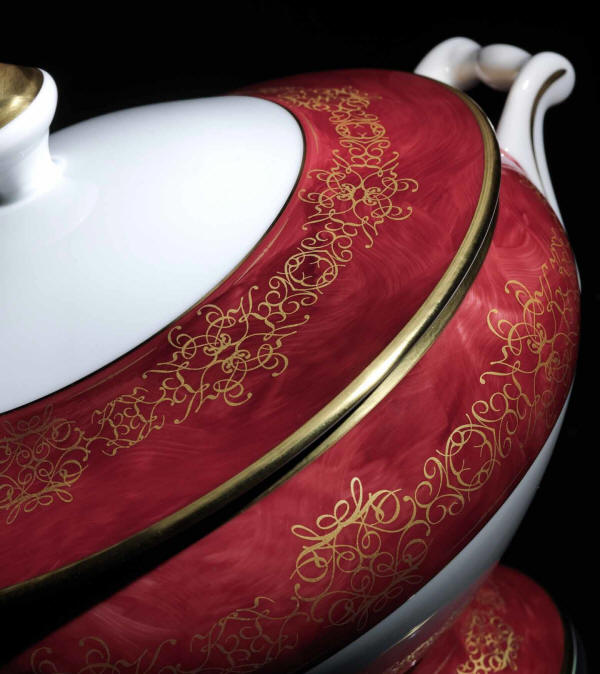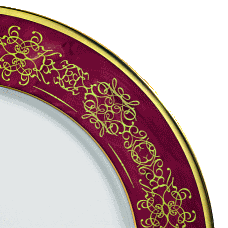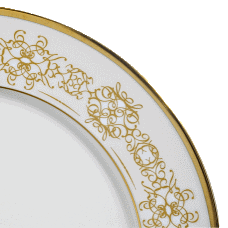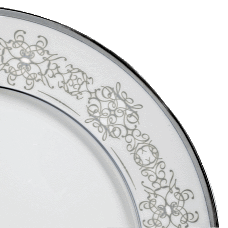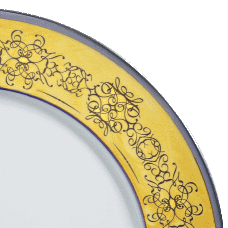 Available in 12 colors of Soleil - (View here)
Copyright © 2003-2016 - Elegance2003 Ltd
Elegance2003 for J. Seignolles Limoges China Dinnerware
All rights reserved.