Marie Antoinette dinnerware in Rococo style by Robert Haviland & C.Parlon

Recamier Range - Marie-Antoinette established a new court at the Chateau de Trianon where she created a superb garden heavily featuring roses. Here she also created the 'Rococo' style. This service, created by Robert Haviland and C. Parlon, symbolizes Marie-Antoinette's influence on the era.
Scroll down for Marie-Antoinette price list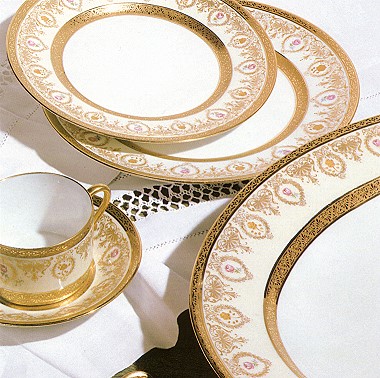 Marie-Antoinette recamier
Copyright © 2003-2016
Elegance2003 for Robert Haviland & C.Parlon
Limoges Porcelain Dinnerware
All rights reserved.