Jean Philip French Flatware
Jean Philip is the brand name of Rimbert Steel. The company started manufacturing in 1924 in the small village of St Remy sur Durolle which is near Thiers the historic center of flatware manufacture in France. Rimbert created a reputation and business providing unfinished steel articles to the craftsmen finishers of the Thiers area. The success of this venture led to the company producings its own product line which is now marketed under the Jean Philip brand.

The flatware designs are classic with adaptations such as gold highlights. All Jean Philip silver plate flatware is French Quality Number 1 and contains the Goldsmiths square hallmark

The classic Perles design by Jean Philip
The patterns are very much in the traditional French classic style, and are available in high quality stainless steel (mat and brilliant, or even a combination of the two), silver plate and some have gold highlights to add that little bit of luxury.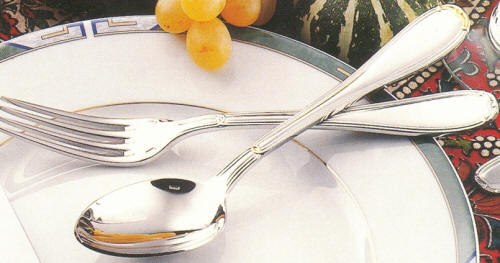 Marina with gold highlights by Jean Philip
As well as the classic French flatware patterns we offer an extensive range of steak knives from Jean Philip. Thiers is the established area for the manufacture of the classic Laguiole knives.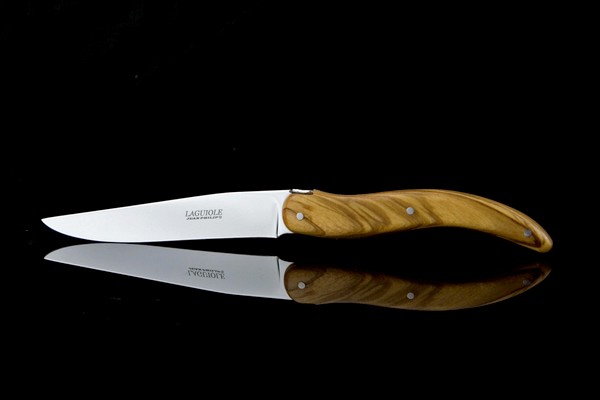 The company still makes the the Jean Philip line in the traditional manner and all the finished flatware is hand polished to create a superb finish. Interestingly all the manufacturing tools and patterns are preserved enabling the recreation of every pattern without a time limit.