Sterling Silverware, Alta by Robbe and Berking
Sterling and Silverplate Silverware, Alta - a modern classic highlighting the clean and pure lines of the design. The Alta design is the winner of many prestigious awards, it has been displayed by many important museums as a model of exemplary contemporary silver craftmanship.


Design by: W. Moll
All silver is hallmarked to guarantee 925 sterling silver quality.
Silver plate flatware is made from the more valuable 150 g massive silver plate, signified by the mammoth on the hallmark, not with the normal 90 g silver plate.
Pattern is available until at least 2040. All sterling silver and silver plate flatware is dishwasher safe.
Scroll down for full price list for Alt
a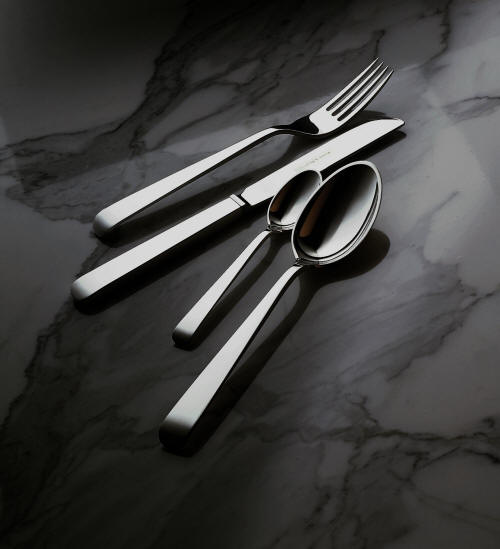 Alta, sterling silverware