Luxury Dinnerware, Bengalis by Robert Haviland & C.Parlon

Recamier Range - Bengalis - Created by the Sevres school of manufacture for La Pompadour to reflect the subtleness, serenity and graceful curves of Louis XV's favorite royal mistress - the bird motif is inspired by her famous aviary.
Gilding, 'incrustation' is Robert Haviland and C. Parlons greatest strength, high concentrations of gold and traditional hand polishing give the work an unmatched depth and clarity that is second to none. Colors range from rich and vibrant to the subtlest of shades. Also available in a non incrusted version. View the full range of shapes for Recamier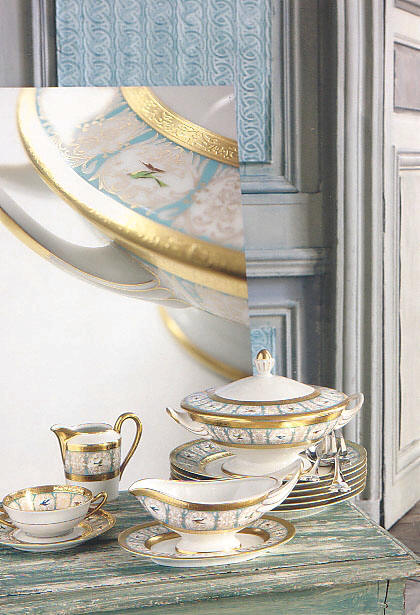 Bengalis Incrusted Range
Copyright © 2003-2016
Elegance2003 for Robert Haviland & C.Parlon
Limoges Porcelain Dinnerware
All rights reserved.