Porcelain Dinnerware, Chambord, by Robert Haviland & C.Parlon
Giverny Range, Chambord - This pattern was inspired by the decorations within the Chateau du Chambord
. The shape and form of this porcelain dinnerware is from the Giverny Range the original of which was designed by Claude Monet. This really is a beautiful pattern with gold bands surrounding a platinum motif.
View the full range of shapes for Giverny
Scroll down for Chambord/Chenonceaux prices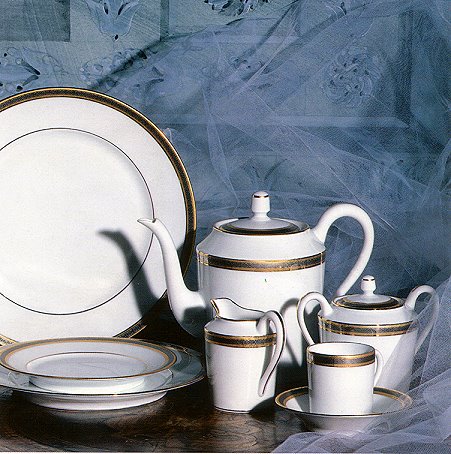 Copyright © 2003-2016
Elegance2003 for Robert Haviland and C. Parlon Limoges Porcelain dinnerware & Gifts
All rights reserved.