Monet Porcelain dinnerware by Robert Haviland & C.Parlon
Giverny Range, Monet - For more than 25 years the porcelain manufacturer, Robert Haviland & C. Parlon, has been working closely with the Museum Claude Monet in Giverny and on request have recreated the colors and form of the original table settings designed by Monet for his personal use. The Monet porcelain dinnerware collection has been both successful artistically and commercially throughout the world. View the full range of shapes for Giverny.
The whole Monet range below is available (and will be for a long time) for you to order below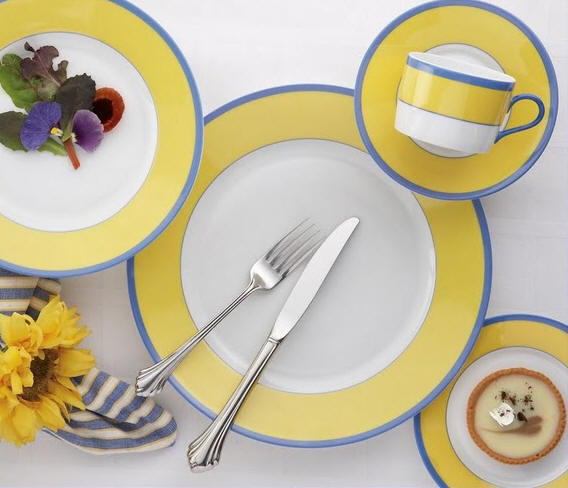 Monet dinnerware at it's very best
Copyright © 2003-2016
Elegance2003 for Robert Haviland & C.Parlon
Limoges Porcelain Dinnerware
All rights reserved.