Index of Articles - home
History of Lead Crystal in the UK
Like many cultural advances the history of glass and crystal began with the Roman occupation of Britain and eventually reached a high point in the stained glass windows of the middle ages. In the 1500s new skills were added when highly skilled glassblowers moved to London from Venice and attracted royal patronage from Queen Elizabeth I.
In the mid 1700s George Ravenscroft started his own glass business in London and patented the formula for producing lead crystal. He found that adding lead to glass during the melting process improved the quality. During this period the art of creating patterns by cutting became established and lead crystal was a perfect medium for the art. Many businesses perfected the process and lead crystal and glass became popular creating an established industry. However in the time honored process of all governments they recognised an opportunity for raising taxes and stunted growth and created many closures in the lead crystal sector.
English manufacturers moves their factories to Ireland to avoid taxation and during the period Ireland became the center of lead crystal manufacture, especially in Waterford, where the famous Waterford glass factory was developed in the 18th century. Unfortunately the Irish tax authorities saw an opportunity to raise taxes and forced many of the companies out of business. Waterfords for example did not start trading again until after World War 2. In the meantime during the 19th century other companies in France, Sweden, Italy (Venice), and Sweden were establishing their reputations and creating famous brands such as Orrefors, Baccarat and Swarovski.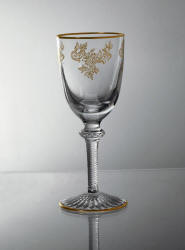 Most fine crystal contains lead oxide. 24% is the optimum percentage for color, weight and hardness, while still ensuring clarity, sparkle and brilliance. 24% Lead Crystal, with its exceptionally high perceived value, has been sought after and treasured for generations, and remains a status symbol even today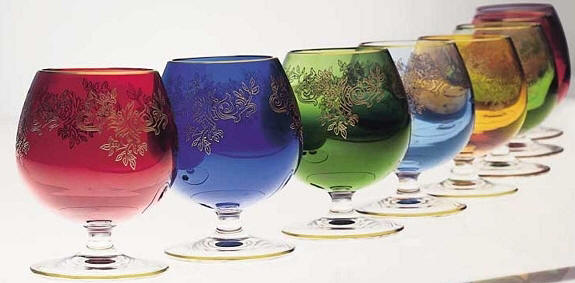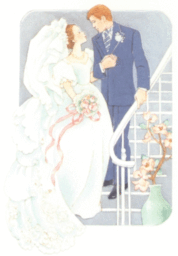 View all our articles from how to keep your silver clean to tips on selecting luxury flatware
4 good reasons to buy from Elegance2003:-
| | |
| --- | --- |
| * | To us, you come first...always! We own and run the company ourselves. You deal directly with us - no intermediaries. We firmly believe that we can only be successful if our customers are completely satisfied. |
| | |
| * | Everything you buy from us is fully protected by our money back guarantee. All we would ask is that if you are not sure of a pattern or color then order a small amount (5 piece setting) rather than a full service. |
| | |
| * | We firmly believe that the products we sell are of the highest quality from small manufacturers made in the country of origin using traditional skills. We support this with our money back guarantee. |
| | |
| * | Very early on we decided that credit card information processing must be an absolute priority and we use a specialist third party company Sagepay to manage securely the whole process. |
| | |